In July of 2018, Wake Forest University went live with Workday HCM, Finance, and Payroll. Soon to follow suit, Adaptive Insights was launched in May of 2019 as the new Budget system. The implementation of Workday unified Finance, Human Resources, and budget into a seamless system that makes it more efficient to complete everyday processes.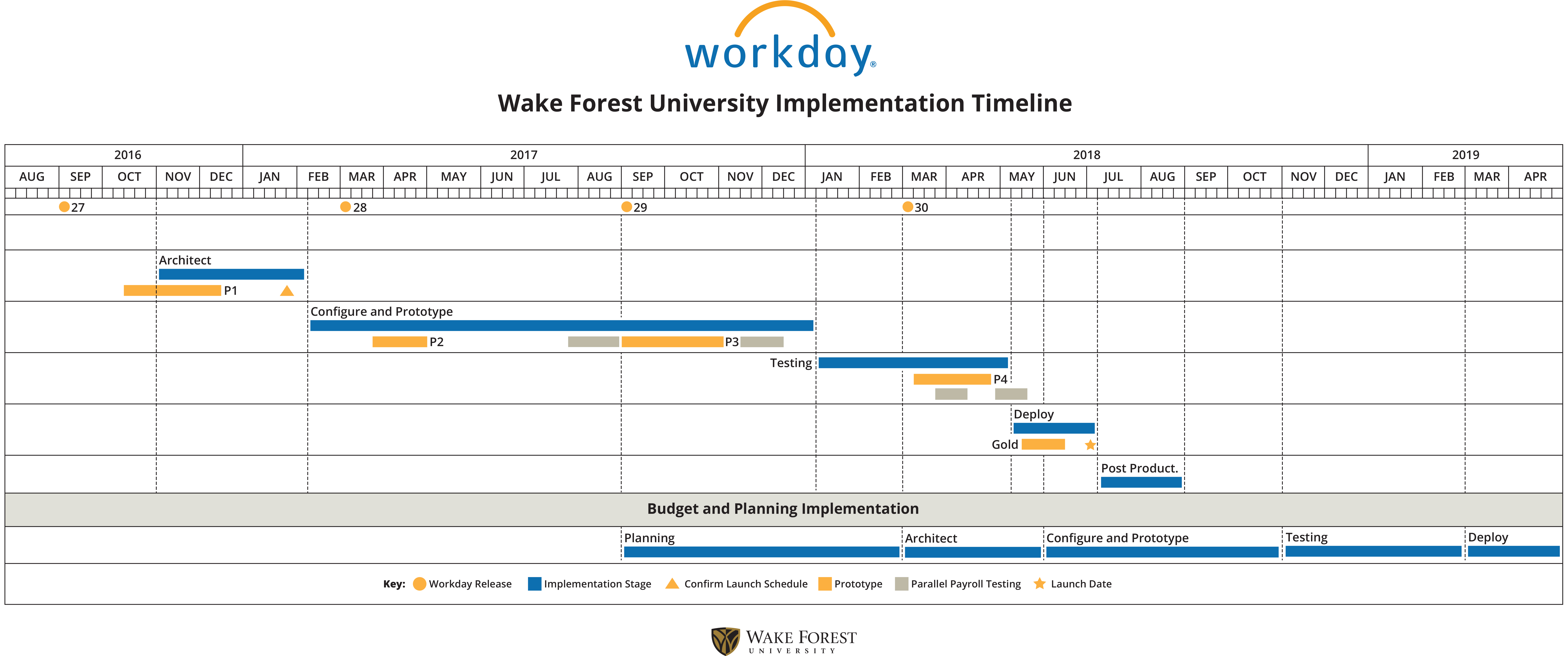 Project Leadership
The Workday implementation was led by Executive Vice President Hof Milam, along with the dedicated efforts of a Steering Committee, Project Team, and Campus Change Partners.
Read emails from President Hatch updating campus and announcements about project-related timelines and events.
View project updates to campus from kick-off presentations to information about Campus Engagement Sessions.
Hear from the Steering Committee why Wake Forest implemented Workday, plus, learn why the Deacon was so excited to replace legacy systems!
Checkout the project newsletters beginning from the project's start through launch.